Applied Geophysics
Logistics and Organisation
Rules and regulations
Schedule
Academic Calendar 2020 – 2022
| From | To | Comments |
| --- | --- | --- |
| August 17, 2020 | | Welcome Ceremony in Delft |
| September 1, 2020 | | Start of lectures in Delft |
| December 21, 2020 | January 3, 2021 | Christmas Break |
| | January 29, 2021 | End of Lectures in Delft |
| | | Relocation to Zürich |
| February 22, 2021 | | Welcome and information event |
| | | Start of lectures in Zürich |
| April 2, 2021 | April 11, 2021 | Easter Break |
| | June 4, 2021 | End of lectures in Zürich |
| June 7, 2021 | July 2, 2021 | Field course Zürich |
| June 28, 2021 | October 1, 2021 | Summer Break |
| | | Relocation to Aachen |
| October 11, 2021 | | Start of lectures in Aachen |
| | January 28, 2022 | End of lectures in Aachen |
| March 1, 2022 | | Start of Master thesis projects |
| August 5, 2022 | | Delivery of Master thesis report |
| August 15, 2022 | August 15, 2022 | Master thesis defenses ETH (co-examiners from RWTH) |
| August 17, 2022 | August 17, 2022 | Master thesis defenses RWTH (co-examiners from TUD) |
| August 19, 2022 | August 19, 2022 | Master thesis defenses TUD (co-examiners from ETH) |
| August 26, 2022 | | Graduation ceremony and party with alumni in Delft |
Academic Calendar 2019 – 2021
| From | To | Comments |
| --- | --- | --- |
| August 19, 2019 | | Welcome Ceremony in Delft |
| September 2, 2019 | | Start of lectures in Delft |
| December 23, 2019 | January 6, 2020 | Christmas Break |
| | February 3, 2020 | End of Lectures in Delft |
| | | Relocation to Zürich |
| February 17, 2020 | | Welcome and information event |
| | | Start of lectures in Zürich |
| April 10, 2020 | April 19, 2020 | Easter Break |
| | May 31, 2020 | End of lectures in Zürich |
| June 1, 2020 | June 26, 2020 | Field course Zürich |
| June 29, 2020 | October 1, 2020 | Summer Break |
| | | Relocation to Aachen |
| October 26, 2020 | | Start of lectures in Aachen |
| | February 12, 2021 | End of lectures in Aachen |
| March 1, 2021 | | Start of Master thesis projects |
| August 6, 2021 | | Delivery of Master thesis report |
| August 16, 2021 | August 16, 2021 | Master thesis defenses ETH (co-examiners from RWTH) |
| August 18, 2021 | August 18, 2021 | Master thesis defenses RWTH (co-examiners from TUD) |
| August 20, 2021 | August 20, 2021 | Master thesis defenses TUD (co-examiners from ETH) |
| August 27, 2021 | | Graduation ceremony and party with alumni in Delft |
Academic Calendar 2018 – 2020
| From | To | Comments |
| --- | --- | --- |
| August 20, 2018 | | Welcome Ceremony in Delft |
| September 3, 2018 | | Start of lectures in Delft |
| December 24, 2018 | January 7, 2019 | Christmas Break |
| | February 4, 2019 | End of Lectures in Delft |
| | | Relocation to Zürich |
| February 18, 2019 | | Welcome and information event |
| | | Start of lectures in Zürich |
| April 19, 2020 | April 28, 2019 | Easter Break |
| | May 31, 2019 | End of lectures in Zürich |
| June 3, 2019 | June 28, 2019 | Field course Zürich |
| July 1, 2019 | October 1, 2019 | Summer Break |
| | | Relocation to Aachen |
| October 7, 2019 | | Start of lectures in Aachen |
| | January 31, 2020 | End of lectures in Aachen |
| March 2, 2020 | | Start of Master thesis projects |
| August 7, 2020 | | Delivery of Master thesis report |
| August 17, 2020 | August 17, 2020 | Master thesis defenses ETH (co-examiners from RWTH) |
| August 19, 2020 | August 19, 2020 | Master thesis defenses RWTH (co-examiners from TUD) |
| August 21, 2020 | August 21, 2020 | Master thesis defenses TUD (co-examiners from ETH) |
| August 28, 2020 | | Graduation ceremony and party with alumni in Delft |
Housing
Housing information for each of the universities can be found here:
Living in Different Cities
The Joint Master's Programme in Applied Geophysics offers students the opportunity to live and learn in three vibrant European cities. Living in different countries broadens the students' perspective through experiencing different cultures. Its enhanced student mobility therefore improves the students' chances of pursuing careers in competitive global industries.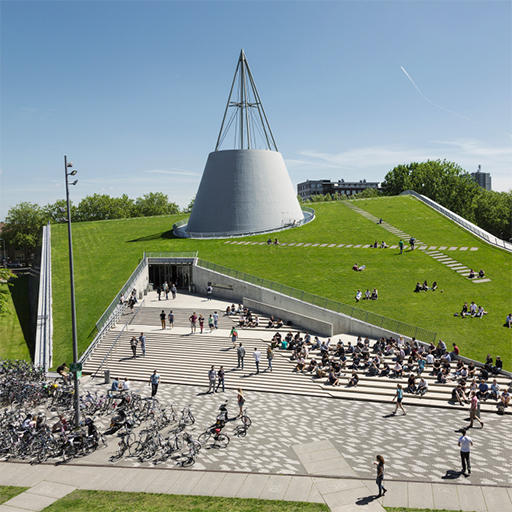 TU Delft
Delft, The Netherlands
TU Delft's principal strength is in geophysical methods for subsurface characterization and monitoring of subsurface processes. The city of Delft offers a wonderful blend of ancient canals lined with merchant houses and modern architecture.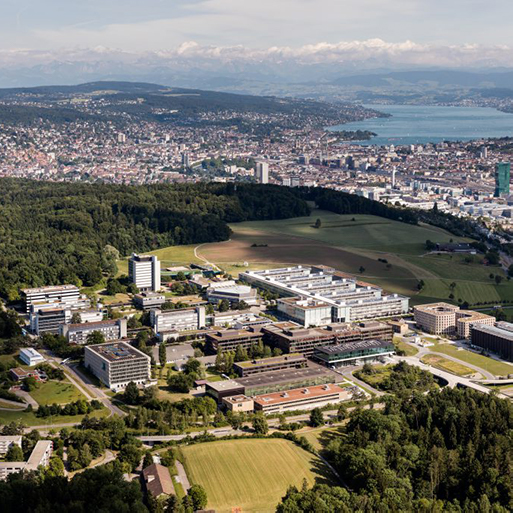 ETH Zurich
Zurich, Switzerland
ETH Zurich's principal strength is in exploration, engineering and environmental geosciences as well as geothermal energy. Zurich has a natural beauty for all seasons – inviting for a swim in the lake in the summer and nearby ski resorts in the winter.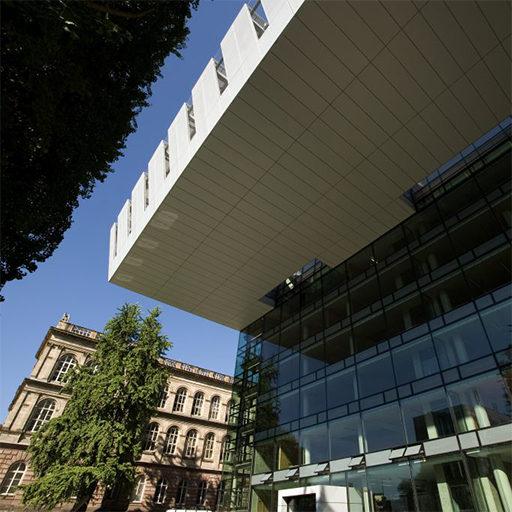 RWTH Aachen
Aachen, Germany
RWTH Aachen's principal strength is in geothermal exploration, numerical methods and basin modelling. The city of Aachen is situated on the rim of the Eifel mountains, a historical spa town and home of a world heritage cathedral.
Have a great IDEA for us?